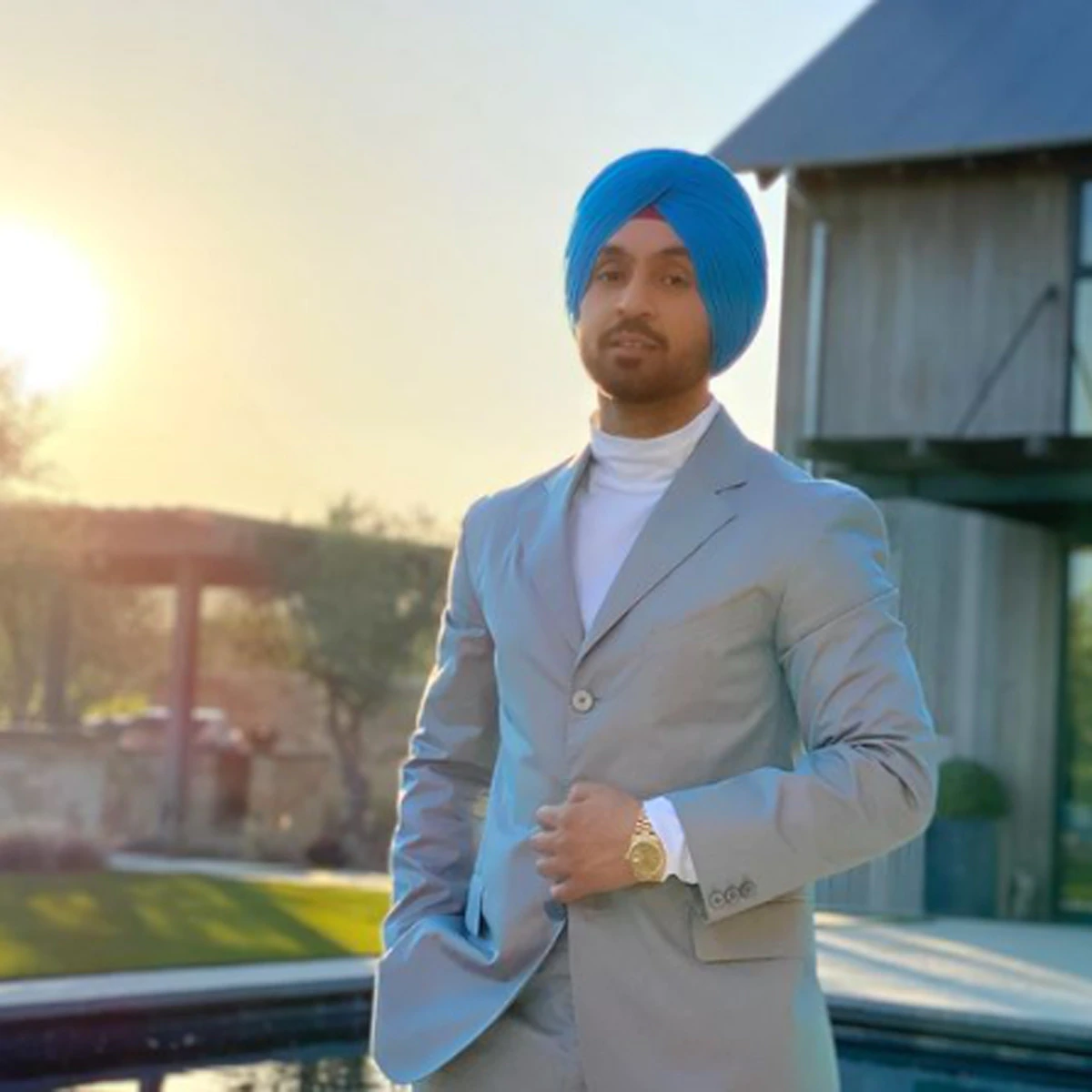 Diljit Dosanjh : Impeccable statement, chieftain of superhit songs, but Diljit Dosanjh keeps silence on married life

Punjabi singer and actor Diljit Dosanjh is in the headlines.
These days due to his impeccable statements. His Twitter war with Kangana Ranaut on farmer Bill has won everyone's heart. Today, on 6 January, Diljit Dosanjh is celebrating his birthday.
On this special occasion, in addition to his professional front, know something about personal life on which actors often remain silent.
Diljit was born on 6 January 1984 in Dosanjh Kalan, Jalandhar district of Punjab.After spending his entire childhood in Dosanjh Kalan, he came to Ludhiana including family.
He was interested in music since childhood. Ever since he was in school, he used to participate in Diljit kirtan in local gurdwaras.
And this is how their singing career started. Diljit is known for his Punjabi songs before his acting.
His debut album was 'Ishq Da Uda Ada'. It was released in 2004. After this, his second album Dil was released. After the release of the third album Smile, Diljit became quite popular.
He released his sixth album, The Next Level, in collaboration with Honey Singh. It had 9 songs which became quite popular.
Diljit took entry in mainstream Punjabi films in 2011
The film To Chal Nahi Pai but its song Lakh 28 Kudi Da Superhit proved.
At the same time, according to BBC report, Diljit's track with Honey Singh was number 1 on the official Asian download chart of America.
Diljit's film Jat and Juliet released in 2012 proved to be his career's biggest hit in Punjabi films.
In 2013, Diljit's new song Proper Patola was released. Composed by rapper Badshah, this song was a super hit and is still today.
His other superhit songs include Nachdi Dey, Bhagat Singh, Jat Bhoomda Fear, Goliyon, Surma, Selfie, 5 Tara, Do You Know, Lambargini, Raat Di Gedi, Many songs are included including Jind Mahi, Kylie and Kareena.
It would not be wrong to call Diljeet, who gave so many hit songs, the chieftain of superhit songs.
In Bollywood, Diljit took an entry in singing from the film Tere Naal Love Ho Gaya. He sang the song Pa Pa Pa Pa of this film. He was also seen in this music video.
The film was a hit and Diljit's character was also appreciated in it. After Udta Punjab, he has appeared in Phillauri, Welcome to New York, Surma, Arjun Patiala.
Diljit talks openly about professional life, but he remains silent on his marriage. According to reports, Diljit's wife's name is Sandeep Kaur and they have a son.
According to the news, everything is not right between the two, due to which Diljit never mention about them.
Also Read : Diljit Dosanjh celebrating new year