Dharmendra, who got emotional after watching the viral video of the jawan, said- 'I bow to the feet and bow to my mother'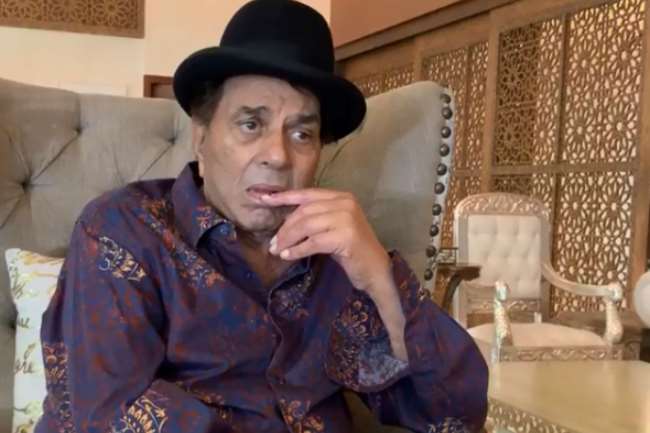 New Delhi Dharmendra may be considered a man because of his powerful characters in films, but in reality he is a very emotional person. I have often mentioned this in interviews. Recently, its example was seen when Dharmendra became emotional after watching a video. He bowed down to the elderly lady seen in this video.
A video was shared from a Twitter account named Shefali Vaidya. The video features a children's rally scene. Two children standing at the forefront are holding a banner. The banner has a photo of a jawan on it and is written by martyr Jawan Santosh Patil. An elderly woman brings a plate of worship. She puts tilak on the martyr's forehead. This video is being shared widely on social media and people are reacting to it. The video was posted on 24 January.
Veteran actor Dharmendra commented on this video on Tuesday. He wrote – Mother you are the Mother India. I put mud on your forehead and bow to you, mother. 
Dharmendra often makes his fans and followers visit his farm house through social media. Describes the vegetables and fruits grown in the farm house. Dharmendra was last seen on screen in the 2018 film Yamla Pagla Deewana Phir. She shared screen space with Sunny Deol and Bobby Deol in this comedy film. Currently, Dharmendra communicates with his fans through social media.