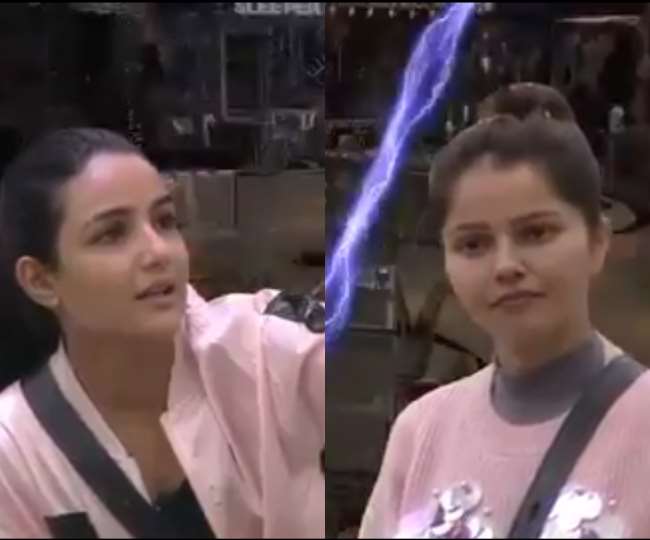 Bigg Boss 14: Rubina Dilac-Jasmin Bhasin clashed for 'shoes-slippers', due to seniors' task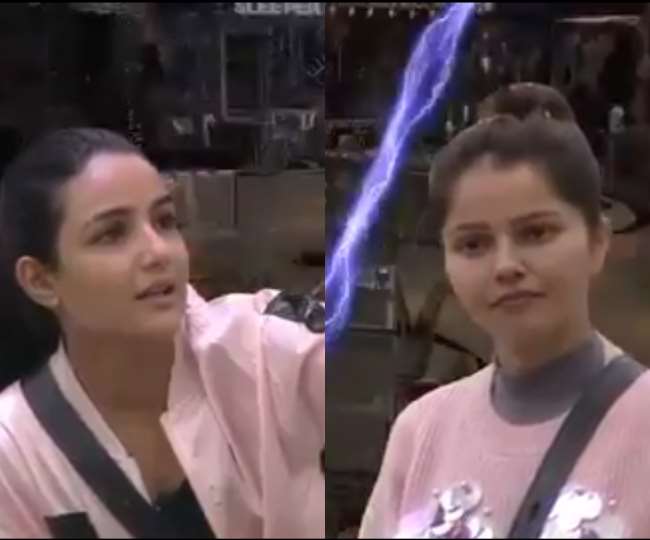 New Delhi Bigg Boss 14: Big bang bosses have started to explode in the early stages. Players from the last few seasons have been given the status as 'Stormy Seniors'. These seniors are now bringing storm in the house. There is a debate between the freshers about their task. The show aired on 5 October, saw the same. In the latest episode, two famous sisters-in-law, Rubina Dilac and Jasmine Bhasin, clashed on TV.
In the latest episode, it was shown that inside the house the seniors placed certain conditions in front of the fresher. According to the new rules, freshers can ask for only 7 items out of the total goods in a day. In such a situation, Rubina demanded a pair of shoes and slippers from the seniors. She said that she cannot compromise her daily hygiene. Jasmine said that you should either take a pair of slippers or a pair of shoes. Otherwise, it will be difficult for the remaining members.
After this, the conversation between the two seemed to deteriorate. Rubina said, she will compromise only if she is allowed to take two things the next day. But Jasmin said that she can take any one item. Jasmine called Rubina's work inappropriate on this issue. At this she became very angry. However, Hina Khan later tells Rubina to think again.
Let me tell you, at this time fresher participants in the house have to take approval from seniors for any work. Seniors have been given some responsibility. Siddharth gets the bedroom charge. Gauhar Khan's kitchen has come. Apart from this, Hina Khan has been given the responsibility of luxury items.