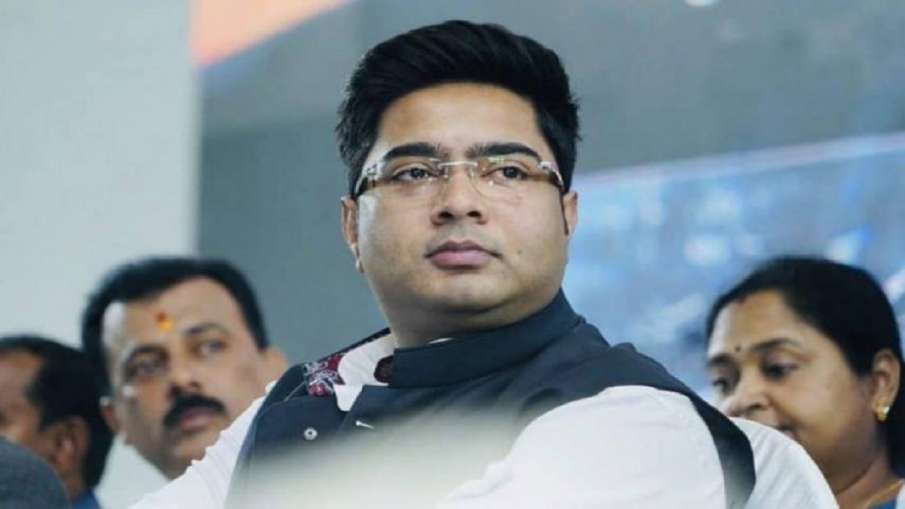 Abhishek Banerjee: CBI will interrogate Mamata's nephew Abhishek Banerjee's wife and sister-in-law

MP of West Bengal ruling Trinamool Congress Abhishek Banerjee in the illegal coal mining case.
CBI officials on Sunday gave notice to Lok Sabha. A team of the Central Bureau of Investigation (CBI) has arrived at the house of Abhishek Banerjee,
The nephew of Chief Minister Mamata Banerjee,
in the coal scam case in Kolkata ahead of the upcoming assembly elections in West Bengal.
The CBI has also summoned the sister-in-law of TMC leader
Abhishek Banerjee in the coal scam to appear in the interrogation on Monday (February 22).
Earlier today (Sunday), the wife of Abhishek Banerjee was summoned for questioning.
Abhishek Banerjee's sister-in-law Maneka Gambhir was summoned for questioning yesterday.
Also Read: Mithun Chakraborty: Bengal assembly elections: speculation market heated up by meeting Mohan Bhagwat
Today, CBI wanted to interrogate Abhishek Benerjee's wife at his house,
CBI went to his house after summoning him, but today his wife was not involved in the questioning.
When will Abhishek's wife be questioned in the coal scam is not yet clear,
but tomorrow his sister-in-law Maneka Gambhir has been asked to come in for questioning.
A team of the Anti-Corruption Branch of the CBI went to Abhishek Banerjee's residence in South Kolkata's Harish Mukherjee Street and gave notice.
Banerjee, who is second in Trinamool, has been summoned by the Federal Investigation Agency for questioning on a specific date.
Let us tell you that on November 27 last year, the CBI had registered an FIR on the issue related to the coal scam.
After that, the CBI team raided several locations including
Bihar, Jharkhand, West Bengal, in which the name of Abhishek Banerjee's wife has surfaced during the investigation.
After that the CBI team wants to inquire in detail, so today i.e. on Sunday (21 February) came to give the notice to inquire.
We are not among those bowing like this: Abhishek Banerjee
Mamta Banerjee's nephew and TMC MP Abhishek Banerjee said that 'at 2 o'clock this afternoon, CBI gave notice in my wife's name.
If they think they can do this to impress us, they are thinking wrong.
We are not among those bowing down like that.