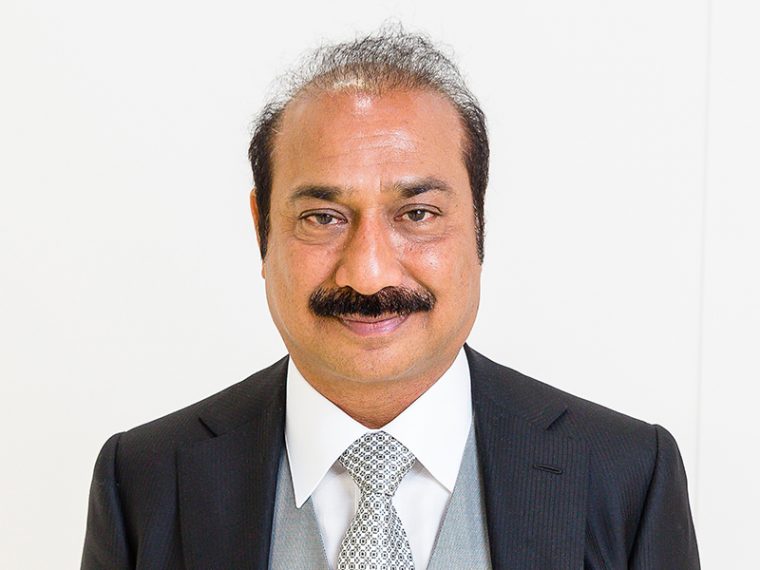 Viraj Profiles Building and Construction Sector Expected to Witness Fastest Growth in Future
"Our high-quality products are well known amongst companies operating in steel, defence, construction & structural buildings, power, petrochemical, and marine industries."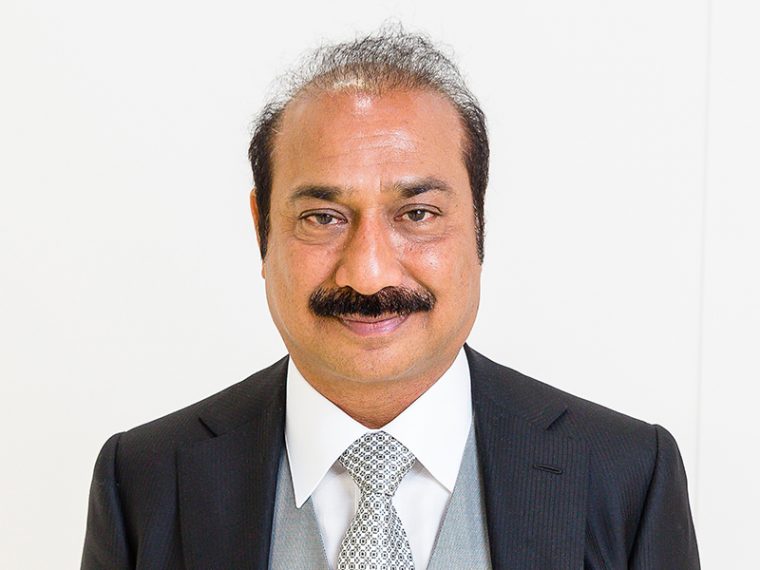 Equipped with integrated manufacturing facilities and trust of delivering premium quality for two decades, Viraj Profiles Ltd. has emerged to be one of the leading manufacturers and exporters of stainless steel long products globally. With a turnover of USD 1.5 billion, the company exports its stainless steel products including wire rods, wires, welding wires, and flanges to more than 1300 customers based across 90 countries spread over 6 continents. Wire & Cable India magazine interviewed Mr. Neeraj Kochhar, Chairman & Managing Director – Viraj Profiles Ltd., wherein he talks about the business journey, specialised products, prestigious projects, and technological advancements of the company.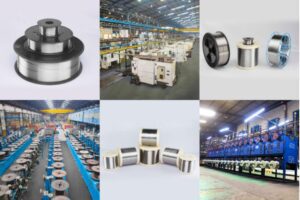 Wire & Cable India: Could you please take us through the business journey of your company?
Neeraj Kochhar: Viraj Profiles was founded near Mumbai in 1991. Initially, the company started manufacturing utensil-grade steel for the domestic market but it always kept its eye on the international market which was growing significantly. To make an international presence a possibility, in 1995, Viraj started increasing its production capacity, diversifying into new grades and product ranges, and enhancing its production processes. Since then, Viraj Profiles has transformed itself into the world's second-largest stainless steel long products manufacturer with a capacity of 528,000 tonnes per annum, over 9,000 employees and an annual turnover of close to USD 1.5 billion.
Today, the company marks its strong presence amongst global competitors, with its products being exported to more than 1300 customers in over 93 countries. The company recently completed more than two decades of its exports and this was possible with the diligent effort of esteemed clientele, partners and employees who left no stone unturned in establishing Viraj as the global leader in SS long products. Our high-quality products are well known amongst companies operating in steel, defence, construction & structural buildings, power, petrochemical and marine industries.
The company has the unique ability to do complete backward and forward integration across the product lines starting from sourcing scrap, making billets and using these to manufacture other products like wires, fasteners, bright bars, profiles and flanges etc.
Viraj Profiles manufactures a wide range of products using austenitic, ferritic, martensitic and duplex stainless steel grades. Products include wire rods, wires, fasteners, flanges & fittings, bright bars and sections & profiles. In the wire and wire rod section, we manufacture different types of wires like welding wire, cold heading wire, fine wire, electropolish wire, spring wire, rope wire, redraw wire, tie wire, nail wire, conveyor belt wire in size ranging from 0.07 to 13.5 mm. We also manufacture wire rods in the size ranging from 5.5 to 39.5 mm. we also produce flanges in size ranging from 0.5" to 40". In addition to this, we also manufacture cold-drawn bars, peeled and polished bars, rolled bars, forged bars in various shapes such as round, hexagon, and square and in various sizes ranging from diameter 3 mm to 600 mm.
WCI: Tell us about some of your specialized products along with their USPs.
NK: Our products have many applications in industries including petrochemicals, oil & gas, shipbuilding, structural designs, high-tensile cables and springs, boilers, pressure vessels, liquid storage terminals, liquid cargo ships, and automobiles, to name a few. Viraj Profiles is today one of the world's largest manufacturers of flanges.
The company also has its range of stainless steel welding wire, which finds application in fabrication work, the chemical industry, food processing equipment, pressure vessels, the automotive sector and various other industries. The wires – manufactured in various grades and compliant with global standards – are produced as per customer requirements for specific applications. The MIG wires come with various packaging options in plastic or metal spool options. The TIG wires, which are used in gas tungsten arc welding and whose surface is cleaned for hassle-free welding, have a marking or embossing done on each rod. The TIG wires are packed in plastic and paper tubes, allowing for convenient and safe transportation. The company also produces SAW wires – used in submerged-arc welding.
Currently, we are producing over 30 grades of stainless steel to global standards, and are supplying to more than 93 countries worldwide. We have an established and approved quality system ISO 9001:2008 in place and we have over 90 certificates of approvals for supplying stainless steel flanges to our global customers.
While the company is resolutely international in its outlook – with exports accounting for around 90 percent of its production – the manifold rise in domestic SS consumption in recent years raises new opportunities in the domestic space. Such growth has come off the back of a spurt in infrastructure projects, new and upgraded airports, metro railways and bus shelters, as well as stainless steel wall cladding, household applications like stainless steel modular kitchens, furniture, outdoor application, and transportation, among others. What is heartening is that government institutions have realized the long-term benefits of using stainless steel and its potential growth in India is huge.
In terms of stainless steel production, India's healthy ramp-up of output in recent years has earned it a global ranking along with other major global producers of stainless steel. This growth, however, has its limitations, and in order to fully expand its capacity, India should take care of issues like resistance to the use of stainless steel due to high initial cost, endemic power shortages, and high price volatility of nickel, alongside clamping down on the unrecognized sector producing cheap quality products, and also the issue of a shortage of scrap in the country.

WCI: What are your targets for the next two years with regard to market reach, R&D, and technological advancements?
NK: We have installed a material tracking system, one-of-its-kind in India, which gives accurate data about the movement of raw material and finished goods on a real-time basis. On the packaging front, Viraj has added new options such as Spool SH460 and SH390 for spring wire and also developed a larger coil weight for spring wire. As a value addition to our packaging solutions, we have developed plastic strapping instead of metal strapping up to 1MT coils for easy handling and also to avoid damages.
In the past few years, the company has also acquired a new ring-rolling machine, a 2,000-tonne forging press and a 10-ton pneumatic hammer to enhance its production capacity, alongside having installed 15 new CNC machines and a big diameter machine for flanges. The company is already in the process of installing a few more drawing machines and high-efficiency grinding machines too. With such equipment in place, the company aims to meet the increasing demand for quality stainless steel flanges.
With much investment in its operations over the years, Viraj Profiles today boasts six manufacturing plants – each facility producing stainless steel (SS) wire rods, SS bright bars, SS fasteners, SS profiles, SS wires, SS welding wires and SS flanges. Our six plants boast a combined production capacity of 528,000 TPA, while the company also benefits from a 180,000 TPA section rolling mill.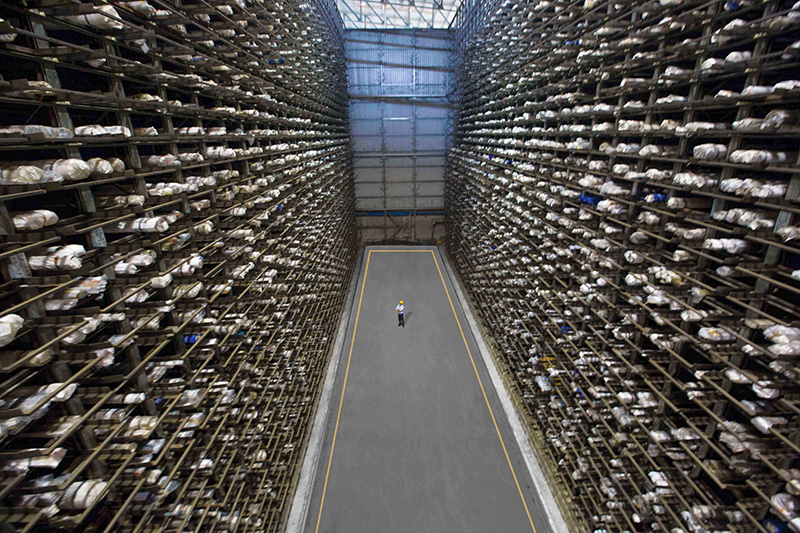 WCI: Share your outlook on the Indian steel sector.
NK: The building and construction sector is expected to witness the fastest growth in the future. Elsewhere, with the developed world focused on light-weighting automobiles to reduce global warming and emissions, the demand for stainless steel is expected to accelerate over the next couple of years, with its excellent formability behaviour combined with high strength leading many to tout SS as a suitable lightweight material for auto components.
We have already been exporting our fasteners and bright bars to some leading global automobile companies and are currently discussing the development of new products for other companies. Our range of welding wire products – new to our stable – has been received well so far in the Indian market and we are very hopeful to carve a niche for ourselves with such solutions in the international domain too.
The household sector is also expected to witness a good demand while expanding and emerging applications in renewable energy, construction, healthcare and cryogenic industries will likewise provide good opportunities, and we are fully geared to respond to those market trends.
As for the future, with a tremendous range of around 50,000 SKUs across various product categories, Viraj Profiles will not be looking for horizontal growth, but will rather be focusing on vertical growth. This is being done keeping in mind the requirement of our customers and the strategy is being developed in constant consultation with them. Viraj Profiles has nonetheless not ruled out new product development. With myriad markets and an ever-expanding range of applications, stainless steel is well known for being incredibly versatile – over a quarter of a century down the line, few could argue that Viraj Profiles Ltd. shares that valuable characteristic.