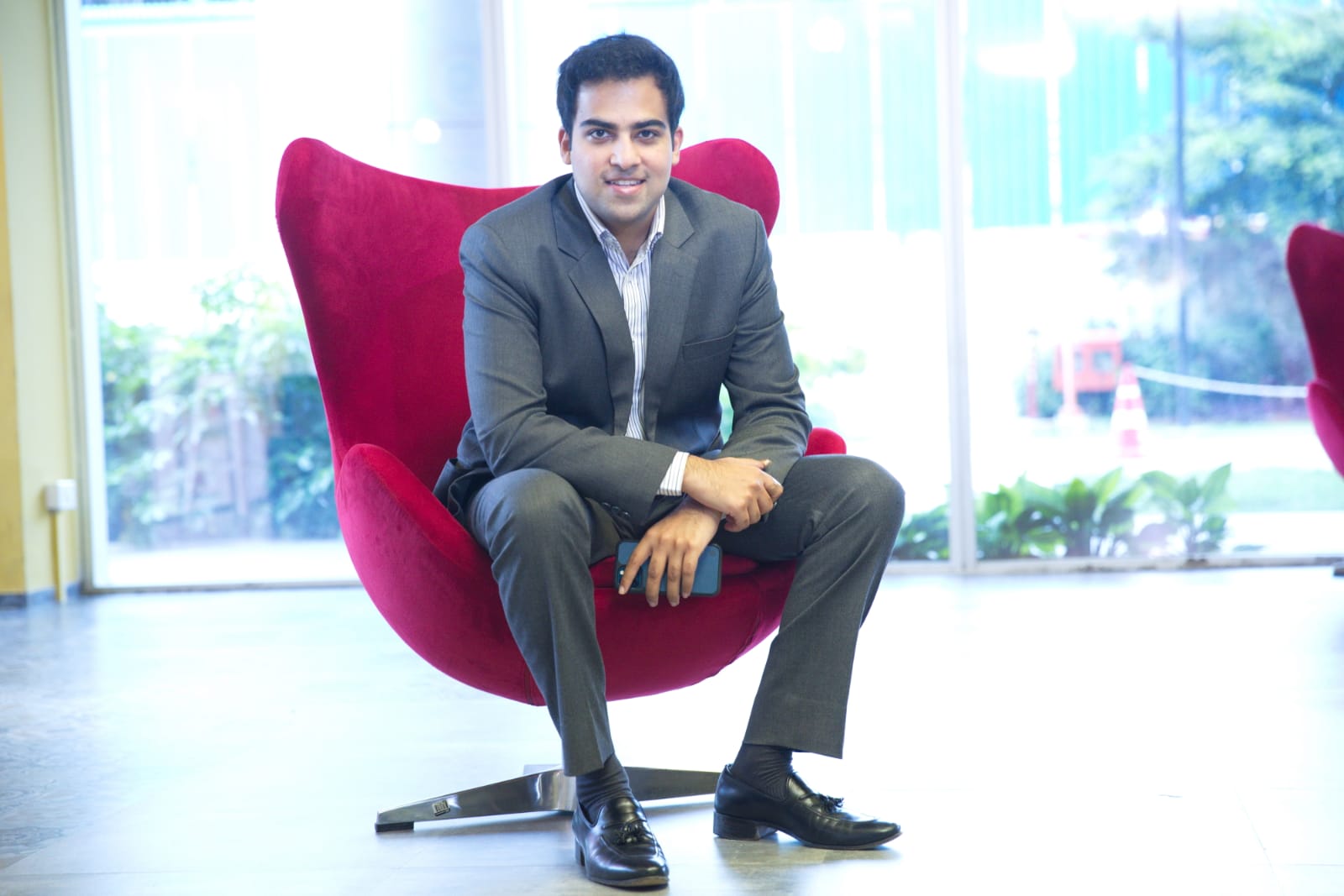 Success Story of Young Businessman Neetish Sarda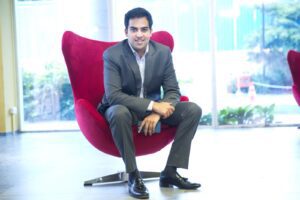 The struggle between Passion and Profitability is never-ending. But can we all turn a profit off a passion? Well, here is a young entrepreneur, Neetish Sarda, who did! Not only did he make his dream of entrepreneurship come true, but with continuous improvements, he led his company to the top, competing with global and home-grown brands.
Neetish Sarda, 27, is the founder of India's largest flex space provider, Smartworks. The company provides tailor-made, tech-enabled office spaces to Enterprises that reflect their ethos and brands. Smartworks, over the last four years, has become a leader in the end-to-end managed office spaces with over 400 clients, presence in 9 key metros, and over 30 centres. Under Neetish's leadership, Smartworks clocked over 100 crores revenue in just two years of starting operation. It soon crossed the 300 crores figure to become the only cash positive, flexible workspace provider in the country.
Also Read: Meenakshi Sundareshwar Review Sanya Malhotra and Abhimanyu Dasani fail to explain long distance relationship
After completing his studies abroad, Neetish Sarda decided not to join his family business and pursue his passion for creating something disruptive in India. At 23, he launched his venture Smartworks, a coworking and flex space then catering to startups and freelancers. His focus was on establishing workspaces that boast about energy and enthusiasm. He believed that a combination of facilities and convenience could lead to better engagement among employees. The idea of customized workspaces has also been notable for giving working professionals what they need to execute their tasks comfortably.
As an entrepreneur, you need to continually improve yourself and your business offerings to contend with the pace of the evolving world around you. Neetish Sarda, too, didn't take much time to understand this in the crowded market of coworking spaces and all catering to the same TG. He went back to the drawing board, changed his business model from coworking to fully managed office spaces and pioneered the onboarding of Enterprises into his flex space. This untouched segment was happy and content in the traditional office setups. This change was risky, but he was persistent, and the rest is history. Today, the average size of a Smartworks space is 2 lakh sq. ft. as compared to a 10,000 sq.ft. Flexible space has its origins as a shared service for startups and smaller tenants. However, it is now witnessing huge space take-ups by large companies seeking to reduce the cost of real estate and increase their portfolios' flexibility amid an increasingly complex and volatile business environment.
Neetish Sarda's early learnings on the right client mix with longer tenures, stable cash flows and value-conscious customers made him lean towards becoming an enterprise-focused brand. His entrepreneurial skills and passion for business are evident in Smartworks attaining a leadership position within years of launch. As per a JLL study- (re)Imagine Flex Spaces: A 360⁰ View in 2019, Smartworks had a 14% market share, with the highest percentage of enterprise clients. Today, over 90% of its clients are enterprises/ Fortune 500 companies.
Neetish Sarda led Smartworks is a perfect example of the futuristic workspaces that are tech-enabled, right from the entry to the exit. Whether it is IoT-enabled meeting rooms, touchless coffee dispensers, Digital Entry, Digitized parking services, food services, or even sports activity booking, Smartworks ensures its members' highest levels of safety and convenience. He aims to transform the traditional office landscape in India and redefine the Indian office experience by focusing on design, hospitality, technology and customer delight experience. The young leader is always heard saying, "we like to call ourselves an office experience company and not just a workspace provider".
While living his passion and doing what he believes in, Neetish Sarda has created a profitable and sustainable business model while changing the face of flexible workspaces.
The News is taken from mid-day