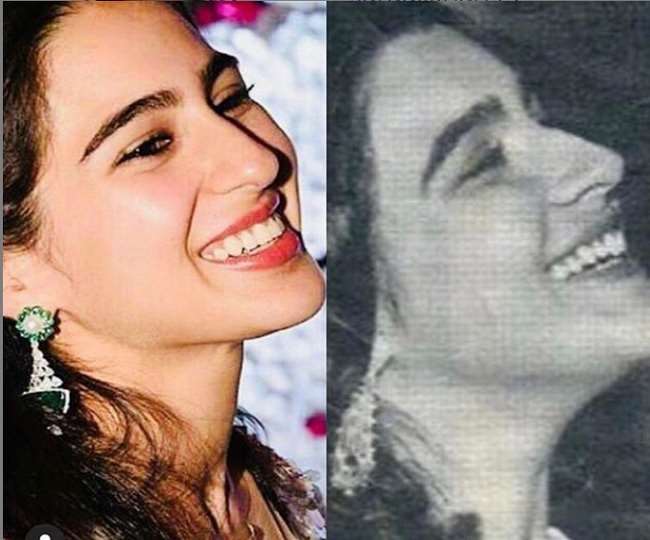 Sarah Ali Khan looks exactly like mother Amrita Singh, see this picture yourself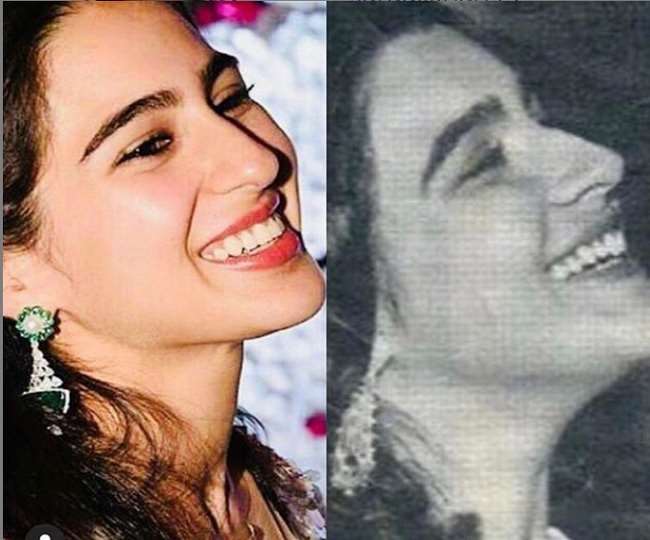 New Delhi For Bollywood actress Sara Ali Khan, it is often said that she looks exactly like her mother Amrita Singh. Sara has a lot of glimpse of Amrita Singh. Recently, the actress has shared such a photo with her mother on her Instagram, which has proved that Sara looks exactly like Amrita. Amrita looks quite young in the photo that Sara has shared with her mother, it is obviously Amrita's Purina photo.
In this photo, Amrita and Sara are seen laughing in exactly the same way. For a moment, you will also be confused by looking at the photo as to who all are, and who is Amrita. However, if you look at it a little carefully, the difference will be seen. In this collage, Amrita's photo is black and white, while Sarah's color. Now because Sarah shared the mother's photo on Mother's Day, the caption had to be special. While sharing the photo, the actress wrote, 'Jaisi Maa Vaisi Beti Not actually- There is no one like my mother in this whole world Happy Mother's Day Mommy My epitome of strength and definition of best'.
Earlier too, the actress shared another photo on Mother's Day in which she showed her three generations. In the photo that the actress shared, she was in the granny's dock and Amrita Singh was standing next to her and her grandmother. Sharing this, Sara wrote, 'My mother's mother, thank you mother for making me'.