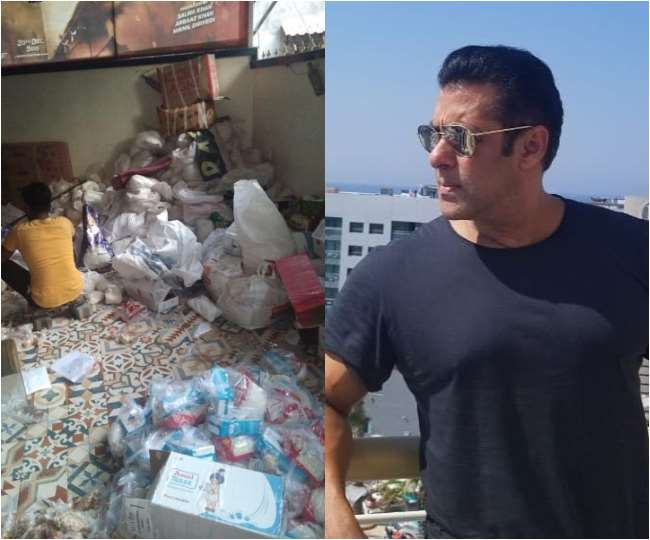 Salman Khan helps 5000 families on Eid, sends food kits at home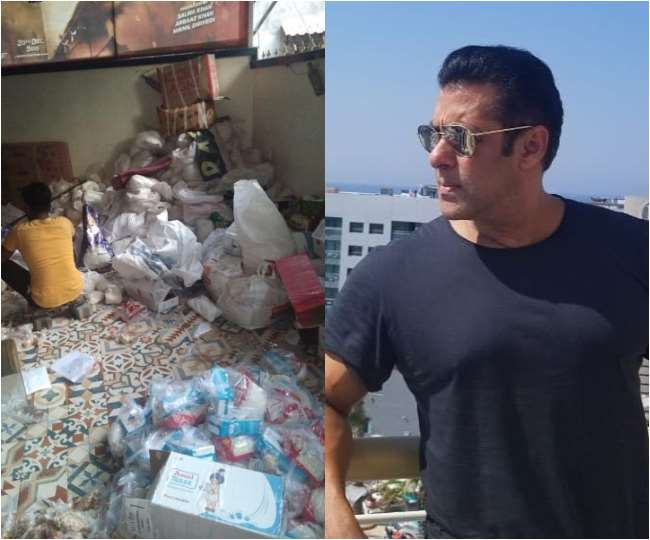 New Delhi Ever since the country's lockdown, superstar Salman Khan has been helping the needy tremendously. So far, Salman Khan has given financial aid to more than 25000 daily wage workers and distributed food kits to many needy people. Even on the occasion of Eid, Salman Khan once again extended a hand to help the poor people. On Eid, Salman Khan decided to help around 5000 families.
Salman Khan has sent food kits to the homes of about 5000 families on the occasion of Eid. Salman Khan has done this before. Recently some videos were revealed in which it was seen that Salman Khan is sending food kits from his Panvel farmhouse in a tractor, bullock cart. People are praising this help being given by Salman Khan in lockdown and his fans are also giving him prayers.
Politician Rahul N. Kanal shared pictures of the help being sent by Salman Khan on Twitter. With these pictures, Rahul wrote, 'Thank you Salman bhai for reaching 5000 families in this manner and sharing happiness on the occasion of Eid. Humans like you keep the society balanced and thank you for sharing kits on Eid … different way to congratulate brother on Eid. '

Earlier, Salman Khan had sent Rs 3-3 thousand in two installments to the bank accounts of 25000 workers. After that Salman Khan arranged for many people to eat. Apart from this, Salman has also helped many junior artists, lookalike artists. Apart from Salman Khan, many stars are constantly helping people, in which many people are helping the workers, while many celebs are also depositing money in PM, CM Fund.