Panipat Box Office Collection Day 3: Panipat wins box office battle on Sunday, know the opening weekend earnings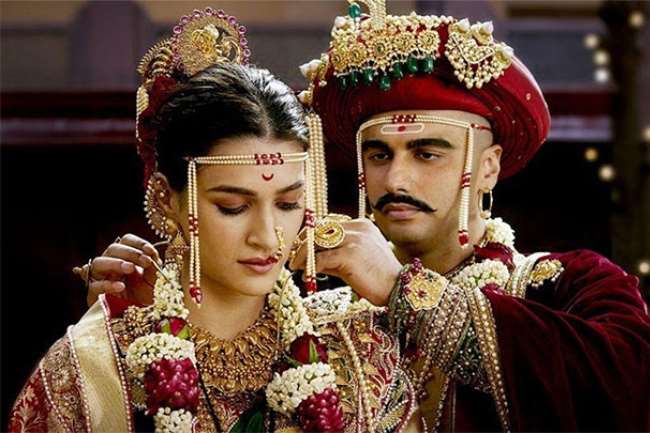 New Delhi Arjun Kapoor, Sanjay Dutt and Kriti Sanon's film Panipat, after the initial meltdown, made its debut at the box office on Sunday and collected a collection of 7.78 crores. This is the highest earning in the opening weekend as compared to the first two days.
The film Panipat, based on the third battle of Panipat, reached theaters on Friday 6 December and took an opening of 4.12 crores. On Saturday, the film collected 5.78 crores on the second day. In this way, the collections of Panipat have reached about 17.68 crores in the opening weekend. The beginning of Panipat has been quite mild. Taken less than the trade pundits anticipated. However, in the opening weekend, the film is tied to the upward trend and it is expected that the film will score a respectable score in the future.
Apart from the Indian box office, Panipat has a collection of 5.43 crores. According to Taran Adarsh, the film has collected $ 296000 in the US and Canada, $ 249000 in the UAE and GCC, and $ 56000 in the UK, while the film collections in New Zealand and Fiji have been $ 66,000. 

Panipat has been directed by Ashutosh Gowariker, who has been making films based on historical themes. He has left no stone unturned to make Panipat grand and beautiful. Critics also gave full numbers to the efforts of the cast and director.
In the story of Panipat's third war between the Marathas and the Afghans, Arjun Kapoor plays the role of Maratha warrior Sadashiv Rao Bhau, while Sanjay Dutt plays the Afghan Sultan Ahmed Shah Abdali. Kriti Sanon played the role of Parvatibai in the film. All three lead actors of the film are seen in a historical role for the first time. Although Sanjay Dutt has been playing negative roles in the past as well. In such a situation, his character has been well liked. It was released with husband wife and she is doing well. Click on the link below to know the collection of husband and wife and their opening weekend-