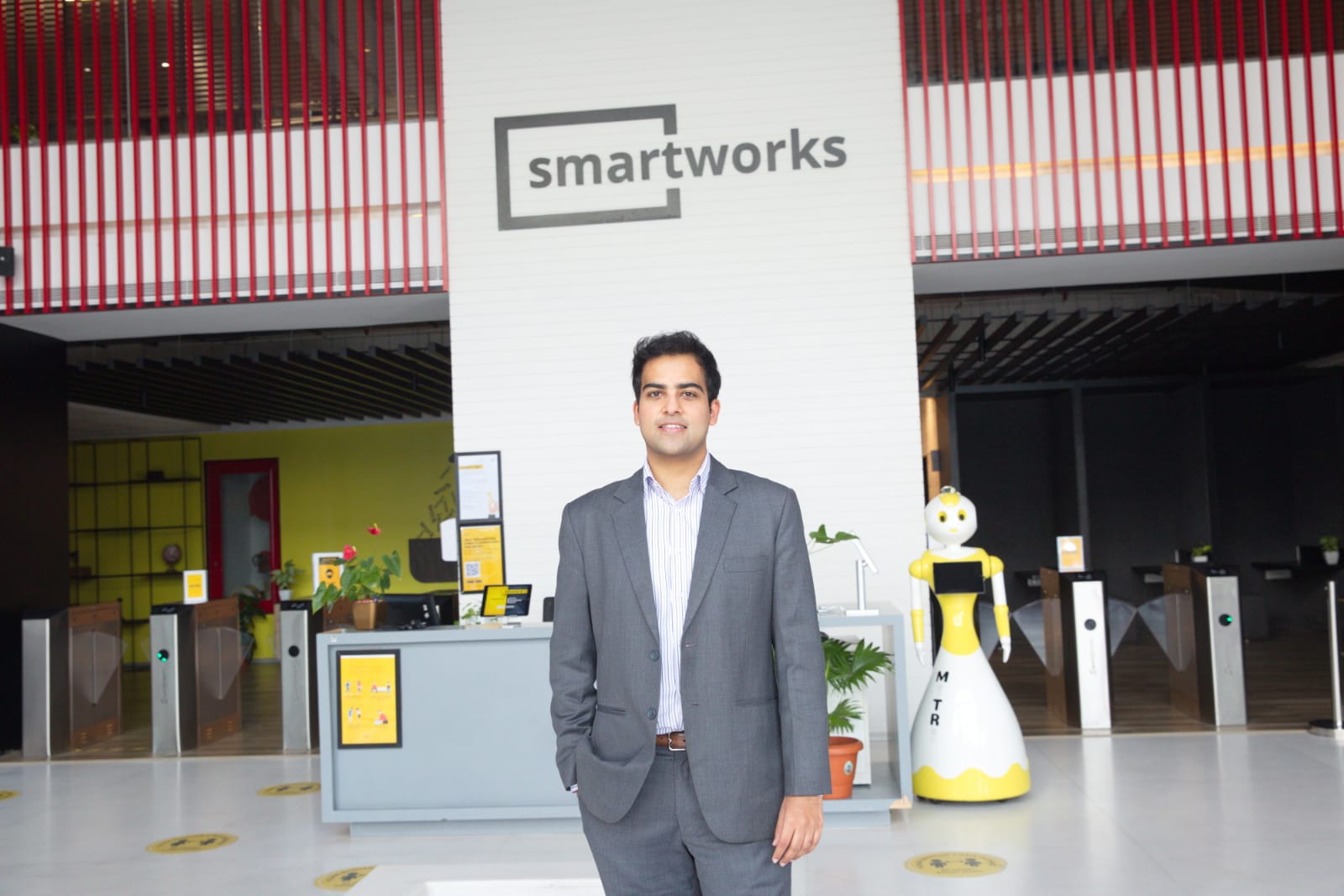 Neetish Sarda, Founder of Smartworks: Workspaces that Work for You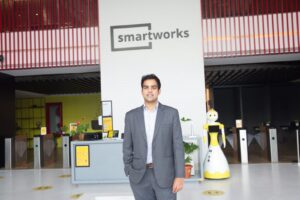 It all started when Neetish Sarda came back to India after studying abroad and joined his father's business. This was a traditional firm supported by a very conventional environment. The setup wasn't something that millennials could resonate with, and needless to say, he wasn't an exception. He had been in modern unconventional schools of thoughts and was more aligned with an open office culture and vibrantly done interiors that show a brand's ethos.
This is when he realized that there was a gap in the market and the aspirations of Indian millennial generation wasn't considered when it came to office design. Neetish, expressing his views, says "Millennials today want to get the best work environments without getting into the hassles of managing operations. This is exactly why I founded Smartworks in the first place; to essentially bridge the gap by creating modern, bespoke workspace that is vibrant, high on technology in integration and boost productivity.
Your Office, Your Way!
Established in December 2015 with 80 employees, Smartworks is changing the perspective of people by providing their clients
the option to build futuristic workspaces that are collaborative by nature, equipped with the latest technology to boost employee productivity, fully serviced workspaces to keep employees focused on their work and still promote an open office culture. The company targets to grow over 3 million sq. ft. across multiple additional cities, over the next three years."We firmly believe that the best way to break stereotypes is to come up with an alternative that none can criticize and that's what we've been doing at Smartworks" asserts Neetish.
Smartworks offers comprehensive workspace options, which includes Smartlabs, SmartCubes, smart suits. Each of these has a diversified personalized attire to match their clients' needs. Smartlabs are high on energy and mostly suited for people, who are on a different mission, building a different product within the same office space. Here, founders will benefit from the presence of multiple innovate minds building things that are set to transform the world, while they focus on carving their own niche. Smart Cubes, on the other hand, is for out-of-the-box solutions generation, where founders would get some space for themselves to run their
day-to-day operations. Lastly, SmartSuite is all about getting dedicated space that is fully customizable. This is ideal for business owners, where this enables them to represents the ethos of their brand through their office space.
Re-Inventing Workplaces
Today, Smartworks is growing at an exponential rate and has more than 450,000 sq. ft. of top-of-the-line serviced office space and is being used to house over 200+ clients, most of which are fast-growing start-ups that have passed the series B funding rounds. Additionally, the company has regional/satellite offices of several multinational corporations as their clients. Few of their clients include Amazon, Arcelor Mittal, Tata Communications Limited, Johnson & Johnson, DHL, OLX, Lenovo, and HDFC Realty among others.
Delhi based Smartworks is constantly upping the ante when it comes to offering services to their clients. The company recently launched a user-friendly app that comes with a plethora of features to make the work lives of their clients easy and fun. This app has special features that allow their clients to book meeting rooms, request concierge services, order beverages, and even find their carpool buddies, in just a few clicks. Furthermore, Neetish concluding the roadmap says "We're not just thinking about the present needs of our clients, rather, we've taken a step further to identify what their future needs would be. Hence, we will be expanding in some tier-2 cities too, as we believe that business owners would soon think about setting up their offices outside metros."