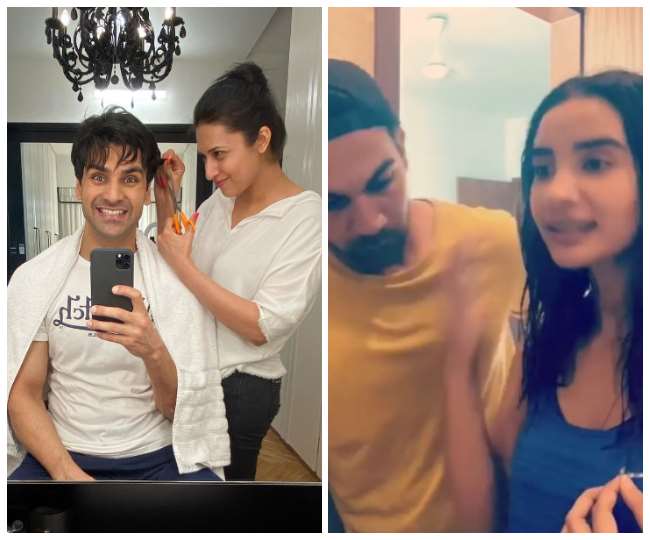 Lockdown: When these celebs picked up combs, scissors … and made salons at home!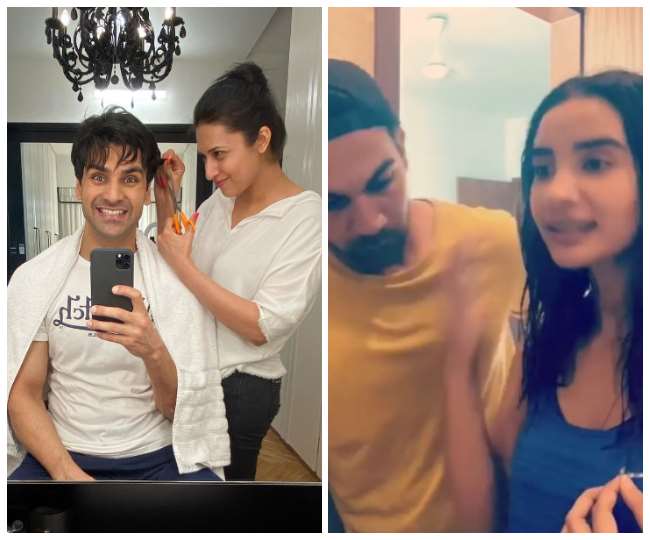 New Delhi Bollywood stars are currently packed at home due to Corona virus lockdown. Many stars have started workouts at home from gym closures, cooking at restaurants outside. Now some stars have started the salon work at home due to the closure of the salon outside. Yes, many stars have set up a salon at home, doing hair cuts, hair massage and many other things at home. Know which stars have started doing the salon work at home…
Anushka Sharma
First of all, Anushka Sharma started haircutting at her husband Virat Kohli's house to build a home salon. The actress had cut Virat Kohli's hair at her home and shared the video of it on social media, which was also well liked.
Raj Kumar Rao
Rajkummar Rao cut his girlfriend Patralekhaa at home. Rajkummar Rao cut the hair of Patralekha from the trimmer. This video is being liked very much and people are praising the couple and sending their love to them.
Divyanka Tripathi
At the same time, TV actress Divyanka Tripathi also cut her husband Vivek Dahiya at home. Vivek Dahiya has also shared a video of his haircutting time on social media, in which the actress is cutting Vivek at home.
Kriti Kharbanda
Kriti Kharbanda did not do a haircut at home, but she has shared a photo, which states that the Pulkkil Samrat has shaved her head. Now celebs are also passing their time at home in different ways. Apart from this, Priyanka Chopra was preparing a paste on her head at home