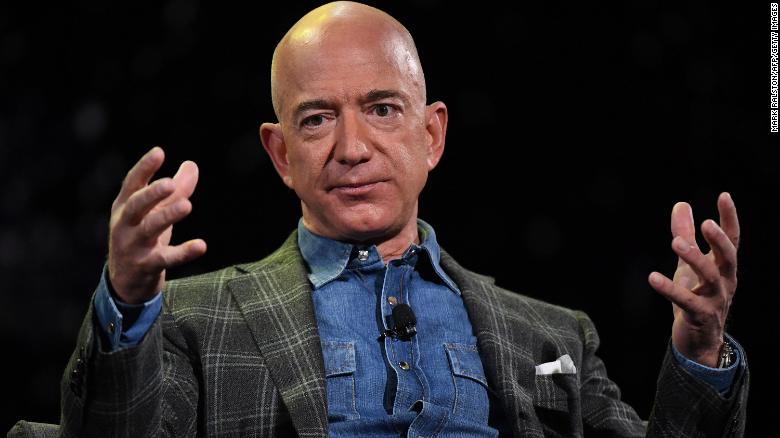 Jeff Bezos,Amazon: The day the company was launched, Bezos will step down as CEO, Andy will be the new boss

The world's richest man,Jeff Bezos, has announced the date of his resignation.
Jeff Bezos has held this position for 27 years. Jeff Bezos, who served as the CEO of Amazon, which has made a mark in the e-commerce industry, will step down on July 5.
On July 5, 1994, Amazon was founded. After leaving the post of CEO, he will become the Executive Chairman.
After Jeff Bezos, Andy will take over as CEO. According to Forbes, Bezos is currently the world's richest man with a net worth of $ 189.2 billion.
Also Read: Bharat Petroleum Corporation Limited : BPCL may sell a part of its stake in two gas companies to relinquish promoter status
Not retiring Bezos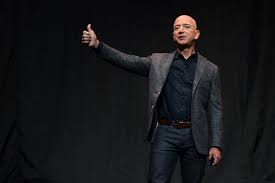 Bezos is not retiring, but will work on another part of the company, such as Blue Origin, The Washington Post. According to Bezos, there is a lot of potential in them.
In a letter to Amazon employees in February this year, Jeff Bezos said that he would continue to pursue important Amazon initiatives,
but now he will pursue other philanthropic initiatives such as his One Day Fund and Bezos Earth Fund,
as well as other business including space exploration and journalism We will focus on the undertakings. In the Corona era, people have shopped the most online.
The post of CEO will take over like Andy.
Andy is currently handling Amazon's 'cloud computing business'. Bezos mentions Andy in a letter to employees.
He has written that since the time he has been in the company, Andy has also been in the company for the same time.
Bezos wrote that he has full faith in Andy. He is a great leader. Andy Jacy's becoming CEO of Amazon also shows how important Amazon's cloud business is to him.
Who is like Andy?
Amazon started in 1994 and Andy joined in 1997. Andy has an MBA from Harvard Business School.
On May 2, 1997, Andy took his last exam at Harvard Business School, and two days later, on Monday, he joined Amazon.
Let us know that in the year 2006, Andy founded 'Amazon Web Services' and today Amazon Web Services is competing against Microsoft's Ajayur and Alphabet's Google Cloud.
In 2016, Andy was made CEO of Amazon Web Services.
Stay away from social media Andy stays away from social media
like Andy.
Very rarely is Andy seen using social media and that too only Twitter. Most of Andy's time goes into innovating new things. Andy is known as a rockstar in Amazon.
On the whole, head and tail are for Amazon, like Jeff Bezos and Andy.