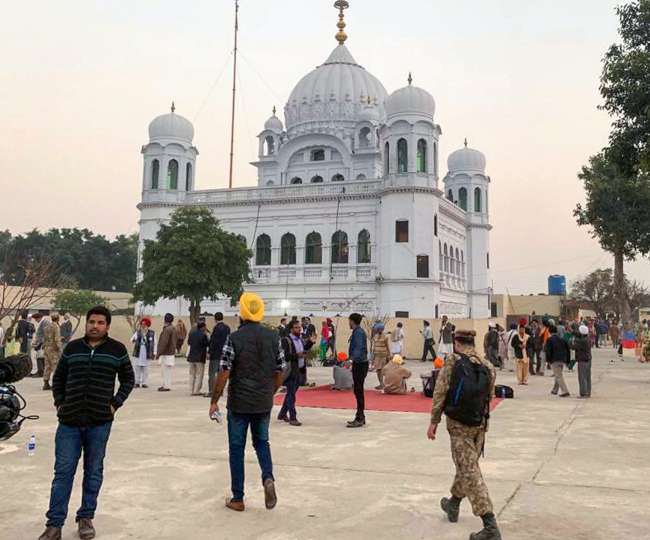 Historical And Cultural Journey Of Dera Baba Nanak, Famous For Religious Tourism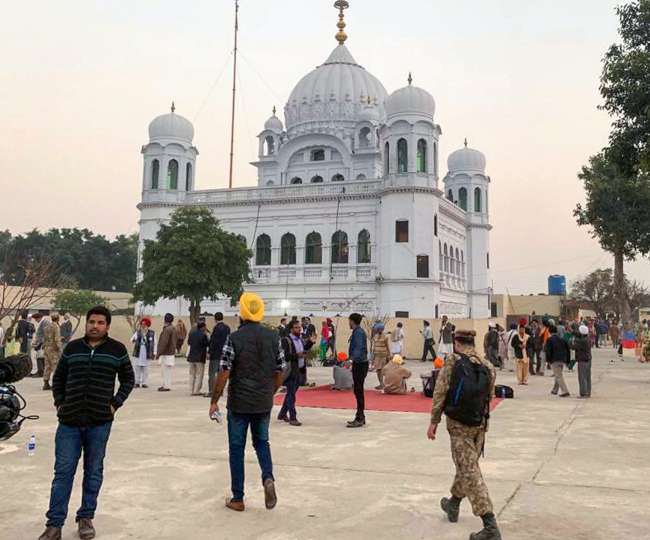 From the point of view of tourism, any place has a special feature that it has religious or political history attached to it. Gurdaspur district of Punjab is also one of such famous sites. Dera Baba Nanak and Batala located here are in the news these days. This place holds the memories of Sri Guru Nanak Dev Ji, the first Guru of Sikhs. Sri Guru Nanak Dev Ji lived here for 12 years. The clothes given to them on visiting Mecca are also preserved here. Every year, from March 4 to 8, a huge fair is held here, where lakhs of devotees who come from India and abroad arrive. A special team from Gurdwara Baran Sahib of village Khandiala Sainiyan of Hoshiarpur reaches here on foot to participate in this fair.
Dera Baba Nanak, located 40 km from the district headquarters of Gurdaspur in Punjab, has been called Darshani Deodhi of Gurdwara Kartarpur Sahib. The historic Gurudwara Chola Sahib is located here, where the clothes of Shri Gurunanak Dev Ji are adorned. Today, we go on the historical and cultural journey of Dera Baba Nanak .. 
New sound of change
Dera Baba Nanak has changed a lot compared to last year. After opening the corridor, you will be able to visit Kartarpur Sahib located in Pakistan, about 4.5 kilometers from the Indo-Pakistan border. It is noteworthy that Guru Nanak Dev ji had spent 18 years of his life in Kartarpur Sahib. Here the Sikh Sangat had to struggle a lot for the first darshan. He first went to Lahore from India and then from there to Kartarpur Sahib. In this journey, 125 kilometers had to be traveled or devotees used to visit Kartarpur Sahib through telescope from Dera Baba Nanak. It used to be seen, But the mind of applying the soil of that holy place on the forehead remained in the mind. But now when the Prime Minister of the two countries inaugurates the historic corridor for Kartarpur on November 9, the decades-old wish of devotees will be fulfilled. On the same day, the first batch will visit Kartarpur Sahib. When the occasion is of the 550th Prakash Parv of Sri Guru Nanak Dev Ji, this joy has increased even more. 
Tent City has been established
To celebrate Prakash Parv, Tent City has been set up on 40 acres in Dera Baba Nanak. This time the movement has increased more than the normal days. Arrangements are being made for the stay of 17 thousand in Tent City-1, 5500 in City-2 and 13,500 in City-Three. All three tents will have an under ground sewerage system.
Global brotherhood year
Various arrangements have been made to make Prakash Utsav grand. The family of Sufi Saint Sai Mian Mir, who laid the foundation stone of Sri Darbar Sahib, has also been invited. In addition, kirtan will be performed from the descendants of the family of brother Mardana who lived with him during the visits of Sri Guru Nanak Dev Ji. This family still carries the legacy of Bhai Mardana in Pakistan. Also, the ragas in which Guru Nanak ji has pronounced his speech to various places in India and abroad during his four gloomings, his holy travels, will also be sung by the proficient Kirtanis of this raga.
how to go
Dera Baba Nanak You can come to Amritsar by air from Delhi. There are also direct flights from other places to Amritsar. 120 Passenger trains run from Amritsar to Dera Baba Nanak. You can also go to Dera Baba Nanak by bus and other vehicles. Apart from this, you can reach Gurdaspur by train from Delhi. From there one can visit Dera Baba Nanak and other destinations by taxi.