Happy Birthday Dilip Kumar: Madhubala was his first love and married to 22-year-old Saira Banu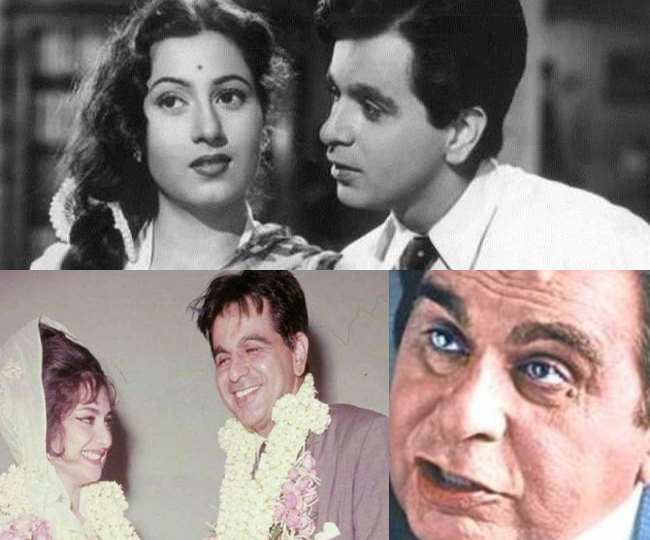 New Delhi Happy Birthday Dilip Kumar: Today is the 97th birthday of Bollywood's Tragedy King Dilip Kumar. He was born in 1922 in Peshawar Pakistan. The real name of Dilip Kumar is Mohammad Yusuf Khan. His father Lala Ghulam Sarwar Ali Khan was a zamindar and fruit merchant. He was the owner of gardens in Peshawar. Dilip Kumar's mother Ayesha Begum was a homemaker. On this birthday, we know some very interesting things about Dilip Kumar's personal life and career.
Yusuf Khan's journey to become Tragedy King
In Bollywood, famous actor Ashok Kumar, who became Dilip Kumar's mentor and he gave Dilip roles in films. In 1944, the film Jowar Bhata made his Bollywood debut, but the first success came from the 1947 film Jugnu. During the first film, Yusuf Khan was given the name of Dilip Kumar by Devika Rani. After this he was known as the Tragedy King, being famous for serious roles in films like Didar (1951) and Devdas (1955). Before acting in films, in 1942, Dilip Kumar also worked as a script writer in Bombay Talkies. Very few people know that Dilip Kumar is also a good singer and he also plays trumpet.
A marriage and first love failed
Dilip Kumar and Madhubala also had a lot of love, but this love too did not get any chance. Apart from these, Dilip Kumar's name was also associated with Kamini Kaushal and Vaijantimala. In 1966, at the age of 44, she married 22-year-old Saira Banu. Dilip Kumar married Hyderabad-based girl Asmaan in 1980, but the marriage failed. The 53-year-old duo of Dilip Kumar and Shaira Bano remain an example of love. Saira is seen with Dilip Kumar at every party and function.