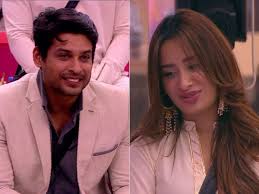 After-Devoleena Sidharth Shukla Flirting With Mahira Sharma Praised Her Lips bb13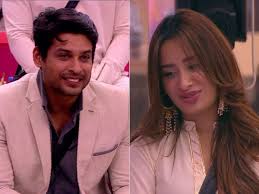 The sweetness is seen in the relationship of Siddharth Shukla and Mahira Sharma from the past weekend. After Devolina Bhattacharjee, flirting has started in Siddharth and Mahira.
In Bigg Boss, when the relationship of friendship turns into enmity and enmity turns into friendship, it is not known. Relationships deteriorate after every task in the show. Once upon a time, there were stories of friendship between Siddharth Shukla and Aseem Riyaz, but today they remain known enemies of each other. One such relationship was between Siddharth Shukla and Mahira Sharma.
Ever since the show started, Siddharth and Mahira were often seen fighting. Both did not leave any chance to tighten each other. Mahira was also accused of unnecessarily targeting Siddharth Shukla. But due to the past weekend, the relationship between the two is getting sweet. After Devolina Bhattacharjee, flirting is seen in Siddharth and Mahira.
Mahira in support of Siddharth
In Wednesday's episode, both of their mischiefs emerged more. Since the fight between Aseem and Siddharth, groupism has broken down. Paras and Mahira stand in support of Siddharth. Mahira was also seen repeatedly teasing Siddharth. She was seen saying that there has been an infection in your family, so you come to our family.
Siddharth praised Mahira's lips
Seeing Mahira flirting with Siddharth is definitely surprising for the fans. Mahira tells Siddharth that you are starting to like me now. She makes Siddharth praise her lips. Mahira asked Siddharth how do you like my lips? Siddharth said in response- very cute. Girls do surgery for such lips, but you are born with them. Upon hearing this, Mahira too becomes shy. In the last episode, Siddharth was also seen doing Hag to Mahira.