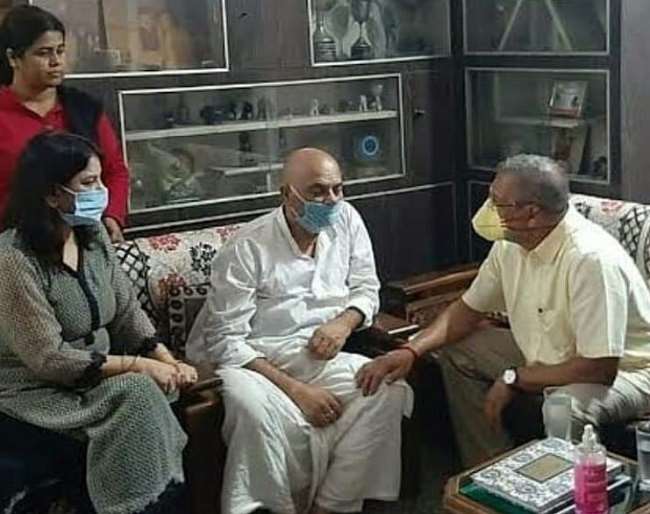 Sushant Singh Rajput Death: Nana Patekar reached Sushant's house in Patna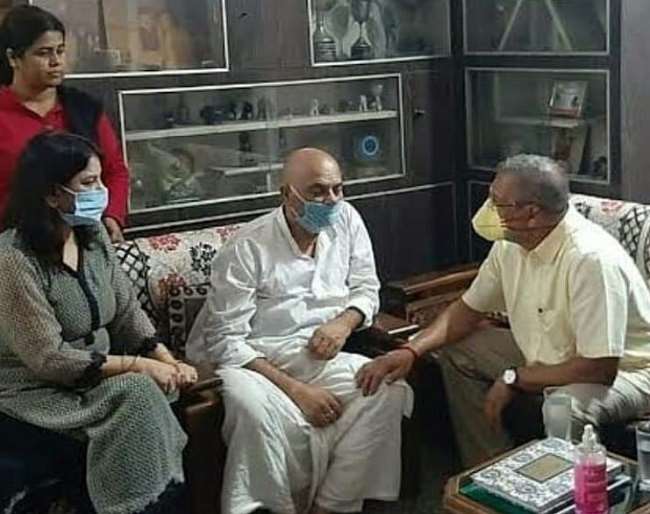 New Delhi, JNN . After the death of the late Sushant Singh Rajput, film actor Nana Patekar has arrived in Patna to console Sushant's family. Senior actor Nana Patekar is seen at Sushant Singh Rajput's residence in Patna. Nana Patekar when visiting Sushant's family and When he arrived to express his condolences, the media captured him in his camera. Nana was wearing a white shirt and trousers on the occasion. He greeted the person who came to receive him outside Sushant's house.
Without wasting even a minute, he arrives at Sushant's house to meet the grieving family. After entering Sushant's house, he offered flowers on the late actor's picture and prayed for the peace of the departed soul. In the video we can see the actor folding his hands. Later, he was succeeded by Sushant's father K.K. Also seen talking with Singh.

We can see the father of the late Sushant in a white dhoti kurta. Next to him is the actor's sister. All three cover their mouths with masks. This has been done keeping in mind the safety measures of the Covid-19 epidemic. Sushant's family turned thirteenth on 27 June 2020. The film industry has suffered a lot due to the death of Sushant. 

Sushant Singh Rajput died on 14 June 2020 at his Bandra residence. Currently Mumbai Police is investigating the suicide case of Sushant Singh Rajput and so far statements of 27 people have been recorded. Sushant Singh Rajput has worked in many films. His fans are also angry about this. Sushant Singh Rajput's last film 'Dil Bechara' is going to be released on digital soon. Sanjana Sanghi also has an important role in this film.