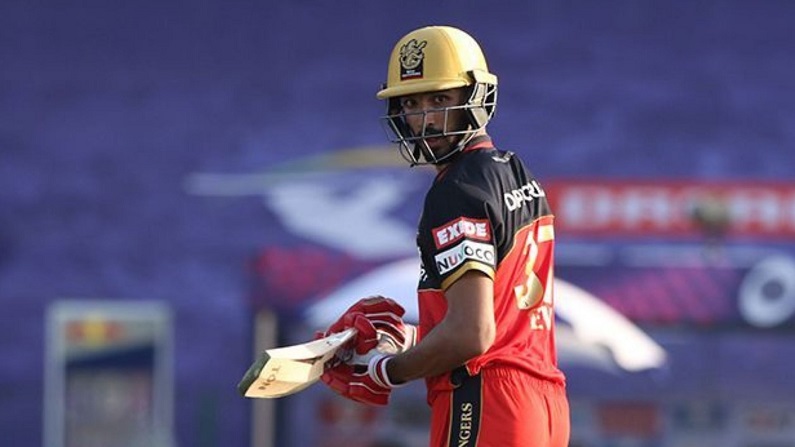 Corona's quarrel in IPL: Virat's partner Devdutt Padiikkal infected, third positive cricketer

Royal Challengers Bangalore opener Devdutt Padiikkal has been found infected with Coronavirus.
His Corona test report came back positive on Sunday. Devdutt Padiikkal is the third IPL player to hit the Kovid-19. After this, he has been separated from the team and quarantined.
It is believed that Padikkal will not be able to play for Royal Challengers Bangalore in at least 2 matches after being corona infected.
Earlier on Saturday, the Corona test report of Akshar Patel of Delhi Capitals came back positive. At the same time, Nitish Rana of Kolkata Knight Riders was also a victim of Corona. But he has recovered and is practicing with his team.
At present, the Delhi IPL team is in Mumbai while the RCB team is in Chennai. Royal Challengers Bangalore, captained by Virat Kohli, will play the first match of IPL 2021 against Mumbai Indians on 9 April.
Also Read: MP Gautam Gambhir said- I always feel like at home in West Bengal
In the IPL 2020 last year, Devadatta Padikkal performed for the Royal Challengers Bangalore. He had scored 473 runs in 15 IPL matches batting brilliantly.
He was the highest run-scorer for RCB in the 13th season of the Indian Premier League.
Presently, the Devdutt Padiikkal is in excellent form. Playing for Karnataka, he scored 218 runs in 6 matches in the Syed Mushtaq Ali Trophy.
After that, his performance in the Vijay Hazare Trophy was excellent. In this ODI tournament, Padikkal managed to score 737 runs in 7 matches.
IPL 2021 starts on 9 April. The first match will be played between RCB and Mumbai Indians in Chennai. But due to Devdutt Padyakkal's corona getting infected,
Virat Kohli has a new problem regarding the opener. Now it has to be seen which player will give responsibility for the opening of Virat.